Let me start this list by thanking you by all your support and cooperation. It's been a glorious year and here, I list my top 10 best films of 2011.
10) Mission: Impossible - Ghost Protocol
Mission: Impossible 4 is the best of the franchise. I thought Brad Bird did a great job on making his first live-action film. The film and the IMAX experience is worth the extra dime, so, I decided to put it in my Top 10.
9) Super 8
Super 8 is another film which I was almost addicted to this 2011. It is my most anticipated film this summer and, my expectations was totally right and JJ Abrams did an amazing job. Super 8 defines the 80s and Spielberg's blockbusters so, I must put Super 8 in my 9th place.
8) The Tree Of Life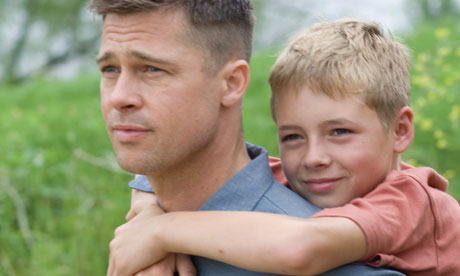 Terrence Malick once again rule the show with his Cannes contender, The Tree Of Life. The Tree Of Life has the most breathtaking cinematography, acting and visuals.
7) Harry Potter and the Deathly Hallows Part 2
After an disappointing Deathly Hallows Part 1, Part 2 truly lives up the hypes of the series. With groundbreaking visuals and acting, Deathly Hallows Part 2 is the suitable ending to the beloved franchise.
6) 127 Hours
I know this film was shown in 2010, but 127 Hours gives an effective release of February 2011 in Philippines. James Franco proves that he was not that drug addict in Pineapple Express or an envious Osborn in the Spiderman trilogy anymore, he could be a brave, courageous mountaineer. 127 Hours is worth the money and nominating this film in the Oscars is a must.
5) Crazy, Stupid, Love
Don't get me wrong, I love this movie. It is one of the best romantic film I have seen in a couple of years. The chemistry between Steve Carell and Ryan Gosling was working and the film itself is witty.
4) 50/50
Who would ever thought that Cancer would be that funny. Screenwriter Will Reiser gives his experiences on struggling Cancer. The best comedy by Seth Rogen and I thought he was totally great in this movie.
3) The Adventures Of Tintin: The Secret Of The Unicorn
Spielberg's epic 'The Adventures Of Tintin' was the best animated feature of 2011.With the best visuals of WETA, Spielberg and Jackson proves to bring back the beloved comic book to life.
2) Moneyball
Brad Pitt once again rises after a couple of years with this sports drama, Moneyball. Moneyball has to be my favorite Pitt drama since The Curious Case Of Benjamin Button. Jonah Hill also made a great job with this film, so, expect him to do other Dramas soon.
1) Drive
2011 is Ryan Gosling's breakout year and he proves he's not that good boy anymore in The Notebook. Drive has become one of the instant cult classic and the use of violence is I thought, well done. I do hope that Drive will be nominated for an Best Picture in the Academy Awards, so let's see.
So, there it is. You're Top 10 Best Films of 2011. I do hope that some of you might disagree with the list, so bear with me. I will be back to cover my Top 10 Worst Movies of 2011 and my first review of 2012 with Sherlock Holmes: A Game Of Shadows. See yah!